IWiT Summit
Moving Indy Forward
SEPTEMBER 24th, 2019
THE IWIT SUMMIT IS AN EVENT CURATED BY LEADERS IN OUR INDIANAPOLIS TECH ECOSYSTEM TO POSITION INDIANA AS AN INNOVATIVE TECH COMMUNITY INCLUSIVE, SUPPORTIVE AND WELCOMING TO ALL.  A COMMUNITY THAT SETS THE BAR, CHALLENGES THE STATUS QUO AND THROUGH COLLABORATIVE EFFORTS ACCOMPLISHES A VISION FOR A POWERFUL TECH COMMUNITY WHERE ALL ARE INSPIRED, EMPOWERED AND HEARD.  WELCOME TO THE IWiT SUMMIT.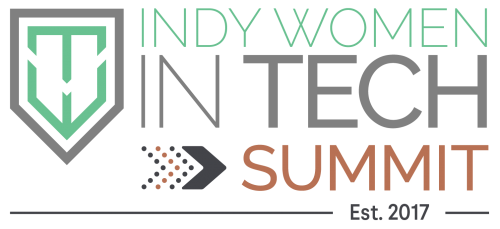 Mission of the IWiT Summit
Our goal for the day is that the leaders in attendance walk away with:
A clear understanding of the current state of our community & why Gender and Inclusion is important for this to be a priority for Indiana

The challenges & unconscious biases that women face and that impede our mission to be the most inclusive and diverse tech community

Actionable takeaways to help you and your companies drive inclusive cultures

Finally, to imagine the possibilities and build a clear vision to help us accomplish our objective
Our goal is to use the collective leadership of Summit attendees to drive inclusion and help women to #SeeYourselfHere – here in tech, here at the table, and here in Indiana!
At the 2018 IWiT Summit we revealed the findings of the 2018 Indiana Women in Tech Benchmark Report. The survey provided us with valuable insight on the state of tech and what changes are needed in today's tech landscape.
2018 Key Takeaways & Action Items
The time is now.
Let go of perfection. Become a risk taker.
Are you nourishing your confidence? Inspiring others to thrive?
Be a difference maker.
Culture makes an impact.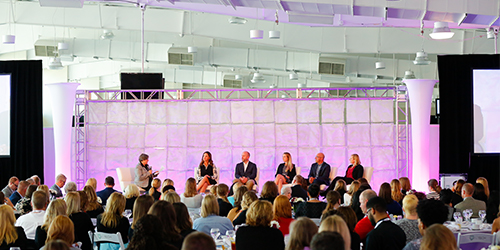 2018 IWiT SUMMIT RECAP VIDEO